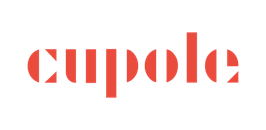 Our Internship is a flexible program where we are able to adapt the setup to your studies. This means we can offer either a part-time job setting, or a full-time setting for 4-8 weeks, starting in February-April 2024. As an intern, you will assume the role of a consultant. You will participate in complex problem solving for our clients as part of a project team, drive analyses to support business development, or produce points of view on specific industries or themes.
We are convinced there are few methods that outperform learning-by-doing – both in regards to developing new skills and in order to get to know a certain industry or company. The goal with Internship at Cupole is for you to get to know us from the inside and experience life as a management consultant – our way. During the internship, you will develop basic consulting skills, and get a jump-start to your career. We want you to become part of our culture and a part of our team. We simply want you to experience all parts of our company! The program kicks off with a tailor-made two-day intro course to give you a flying start. You will get your own mentor who will coach you during the internship to ensure your development, match you with relevant tasks and projects, and make sure your work schedule fits your studies. Are you up for the challenge? We're looking for top students who've completed their second year of studies with strong academic track records as well as demonstrated achievements in other dimensions of life.
If you want to know more about our internship from a first-hand source, read what Vendela has to say about her time as an intern at Cupole here!
Interested in being part of our journey?
Application Deadline is November 20th 2023
Apply by uploading your resume and University grades.
Why no cover letter you might wonder? Well, the reason is quite simple. At Cupole we strive to use best in class methods for everything we do. When it comes to recruiting that means using methods with fewer biases (i.e. using psychometric tests and skipping the cover letter) but also making sure the candidate experience is the best it can be. Read more about who we are and what we do, with no nonsense or flashy concepts, here!
OBS. Fluency in Swedish is a pre-requisite to work at Cupole.
Good luck!
About Cupole
Cupole is a management consultancy firm, advising clients since 2010. Our goal is to deliver sophisticated and complex solutions, whilst also focusing on the client/consultant interaction. Great minds and big hearts. If we condensate it to a minimum, we deliver services within M&A, Strategy and Business Improvement.
Already working at Cupole?
Let's recruit together and find your next colleague.