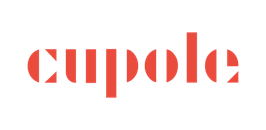 Looking for people who wants to turn their ambitions into achievements

Our business cards say Management Consultants. But mostly we think of ourselves as a collective of creative thinkers with supreme business minds. Helping clients, partners and colleagues turn their ambitions into achievements. Making change. Simplifying progress.
We're not a utopian organization, we're not a perfect fit for everyone! But if your ambitions are high, you like solving business problems as well as taking an interest in the people you work with, we'll provide you with a great platform for you to build your career and develop yourself from. We are looking for individuals who have both great minds and big hearts. People who can make what at a first glance looks hard, a bit easier.  

 We need someone like you, if
You are, or have been, a management consultant for at least 5 years
You are a generalist with experience from working with strategy projects
You are used to manage, and prefer working in, teams
You have a way with numbers and can analyze your way to great solutions
You know how to explain complex concepts in a simple way
You have a strategic mindset and can make fast decisions 
 This is what you'd get to work with at Cupole 
Solve complex business-related problems from various industries such as Retail & Consumer Goods, Telecom, Industrial Equipment, Travel & Transportation, Private Equity and Technology & Innovation
Help our clients help themselves by leading them through projects
Leading teams with great minds and hearts
Fostering our culture and our internal expertise
Develop our firm, turning our ambitions into achievements
 We think you'd be a great Cupolean if you're: 
A team player who takes work, but not yourself, seriously
Excited by being part of further building our business 
Skilled in communication and very seldomly misunderstood
Fluent in spoken and written Swedish and English
A leader who's motivated by motivating others, driving performance and supporting the growth of others
This is us

We see Cupole as a platform to fuel all kinds of growth! For you as business person, as a leader and as a consultant – we exist to realize your ambitions, turning them into achievements. We're a collective of hard-working savvy individuals who leverage our total capability through solving problems in collaboration rather than as individuals. But growth, performance and business aside, there is one more thing we want you to know about us: 'life is short and whilst you're at it, it should be fun!'. You don't have to be business like to mean serious business.
Why no cover letter you might wonder? Well, the reason is quite simple. At Cupole we strive to use best in class methods for everything we do. When it comes to recruiting that means using methods with fewer biases (i.e. using psychometric tests and skipping the cover letter) but also making sure the candidate experience is the best it can be. Read more about who we are and what we do, with no nonsense or flashy concepts, here!
Fluency in Swedish is a pre-requisite to work at Cupole.
Good luck!
About Cupole
Cupole is a management consultancy firm, advising clients since 2010. Our goal is to deliver sophisticated and complex solutions, whilst also focusing on the client/consultant interaction. Great minds and big hearts. If we condensate it to a minimum, we deliver services within M&A, Strategy and Business Improvement.
Already working at Cupole?
Let's recruit together and find your next colleague.